Equestrian Tai Chi
This program will be offered starting in Jan 2023. 8 sessions (online or in person) Additional information will be posted later.
ROYCAN INTRODUCTION TO ENERGY WORKSHOP (4 LEVELS)
These for 4 Levels are designed to give you a brief overview of tapping into your sub-conscious brain, your intuitive self, getting to the level of healing touch and understanding yourself better in order to keep mentally balanced. Level 1 and 2 are classroom work and some hands on exercises. Level 3 is taking the information you have learned and with the horses as assistants practicing your new skills on the horses. (all on the ground activities with the horses). Level 4 is being assigned your own horse to practice some of the techniques. Supporting and sharing as a group makes these training sessions a positive and a safe environment.
These workshops are designed for anyone. You don't have to have horse experience, they are just our assistants and we have individuals handling the horses.
**All participates must have had a CranioSacral therapy treatment from me at some point prior to the sessions starting.
Only 10 individuals can signup for the 4 Levels. Each Level is 3 hours long. We offer these on weekends. You have the option of either attending a Saturday afternoon 1:00-4:00 or a Sunday morning 10:00-1:00.
The cost for this workshop (4 Levels) is $609.00 Cdn (which includes GST). Receipts will be given. ***Names are being taken for spring 2023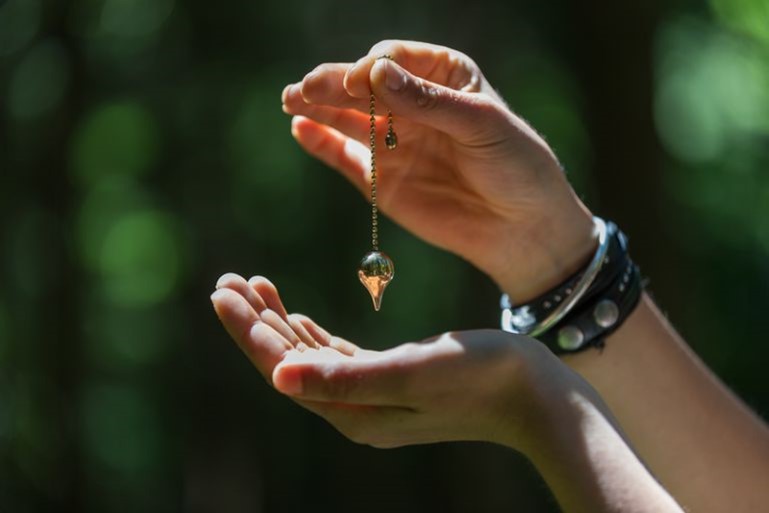 PENDULUM WORKSHOPS
In order to perform energy healing without draining or exhausting your own energy, it can be helpful to use a tool, such as a Pendulum dowsing. There are many uses of pendulums in energy healing for yourself or others. This workshop is a combination of learning how to use a Pendulum and then hands-on practice with locating Chakra points, Meridians, Acupressure points etc...
Cost is $175.00. Pendulums are available onsite for purchase.
***This has now been rescheduled for March 2023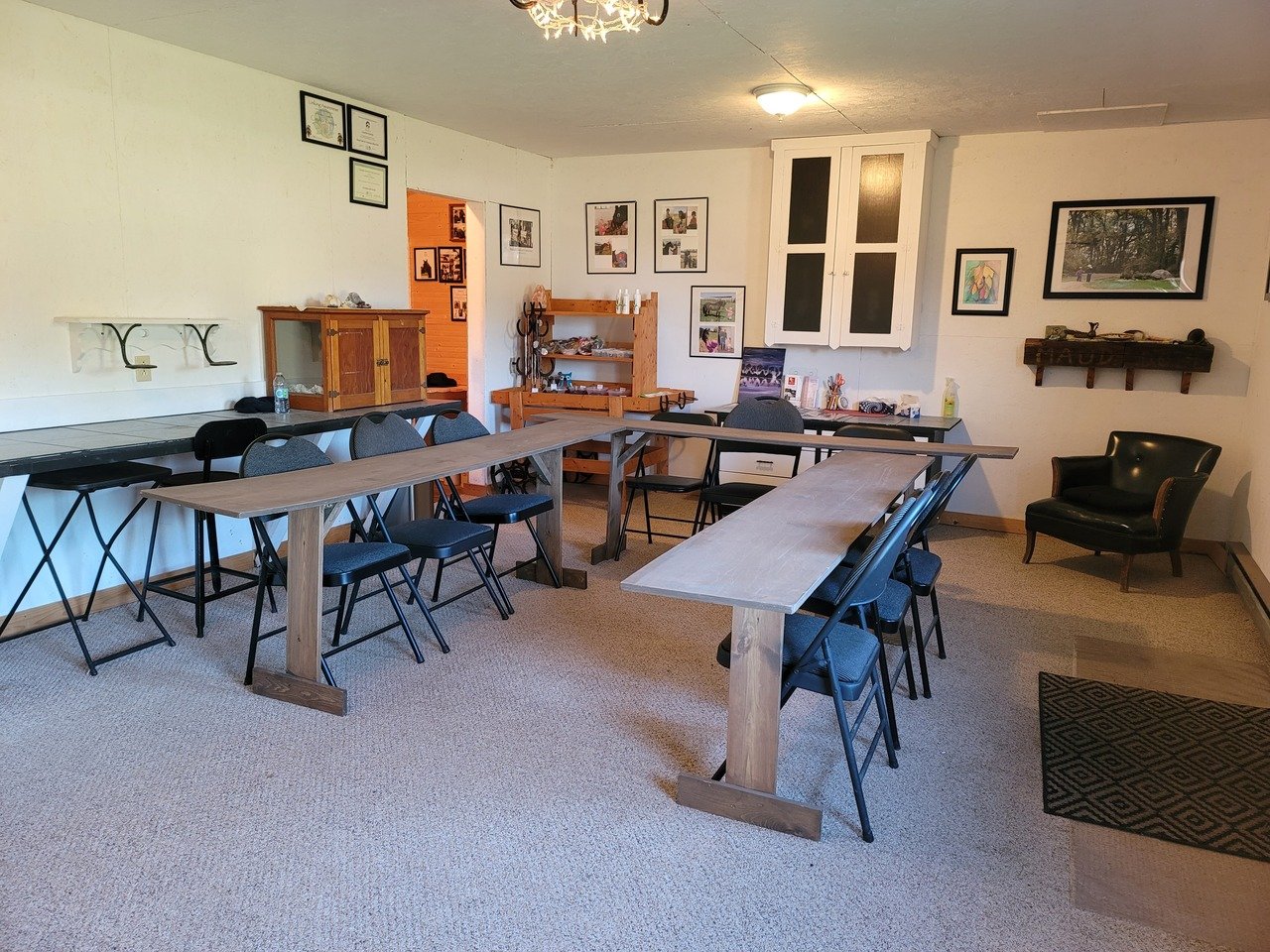 "There is so much information out there these days for energy work. It is hard to know where to begin or continue on. Candice takes bits from every aspect (physical, spiritual, emotional and mental) and shows you how simple it is to tap into. Her knowledge and guidance is deep and when you learn from her, you know you are safe. The Introduction to Energy Workshop will empower you and teach you to never doubt your gifts and the strength of being human. It connects you to the basics (which is most important) of energy work, allowing you to carry on with confidence and learn from a different perspective. Working with her horses is just the icing on the cake. Being able to see exactly what she is teaching you deepens that connection. A humbling and truly beautiful experience."
Candace Major, "Canis Major Reiki"
If you are interested in learning about the benefits of healing body energy, these sessions are for you. Candice packs every class with a lot of information. She covers a variety of healing modalities and puts you through some very intriguing exercises. The course material is interesting and very informative. Every student's curiosity is piqued and leaves them wanting more classes.

Suzanne Regnier-Tront, Equine Massage Therapist.
I'm really enjoying the Introduction to Energy Workshop and have learned a lot! I do not know anything about horses and found it fascinating when the horses shifted and...(how I had a sore mouth before treatments and then afterwards my mouth wasn't sore lol) I do wish the classes were closer together but I am truly enjoying them! My take away is realizing how powerful our thoughts and energies are! So from now on, I will try my best to keep my thoughts positive. Thanks so much for everything.

Cathy Jackson
My experience at the Energy Workshops was truly incredible. Candice taught in such a way that was easy to comprehend, and opened my mind to a whole new way of thinking about things. I now use these techniques in my day to day life. I would highly recommend this course, and believe everyone would benefit from the contents taught.
On thing specifically I have taken away from this experience is the importance of the things unseen. Energetic health works hand in hand with the physical. Learning this and experiencing it has helped me to live a less stressful, and more conscious life.
Annie Moravcik
As a child, I believed there was more to us than the physical body. When I learned of the energy system we all have, it fit as a piece to the complex puzzle of livings beings. The energy workshops are an excellent introduction to the energy system and how to maintain it, with tips on self protection, feeling and assessing others' energy as well as hands-on or crystal treatments. Working with the horses was rewarding since they have no expectations about what will happen, their energy just shifts to a new vibration - all for the greater good!
The learning material is well thought out and organized. Snippets of various healing modalities are combined, as needed, to address an ailment. The gathering of like-minded individuals enhances overall awareness, allowing the right brain to step forward.
My take-away from each workshop level:
Level 1: Right brain activation for connection to intuition and creativity. Methods and the importance of grounding to avoid collecting and storing other people's vibrational sh*t. "Only let the good in, keep the bad out" - mantra for protecting body and spirit, along with a visualization of a protective shield.
Level 2: Review of meridians and acupressure points. Feeling and assessing others' energies, using a crystal wand to balance. Attempting to feel the different pulses of the body ie: cranial pulse, lymphatic system and nervous system.
Level 3: Hands on, working with the horses - assessing their meridians and acupressure points and balancing where needed, using a crystal wand. The biggest thing was the very obvious energy shifts of the horses, they don't hold back.
Level 4: This level is unique, with one of the exercises being a brief survey of two of the inhabitants of Roycan barn....and that's all I'm going to say about this exercise! A continuation of Level 3 with both hands on and intent, plus new techniques for energy release and balancing. I really appreciated the confirmation provided by the horses with regard to intention, all one needs to provide is focus.
Thank-you Candice, for sharing your wealth of knowledge, experiences and techniques that contribute to the health of our invisible (to most of us) components!
Angela Kalyniuk