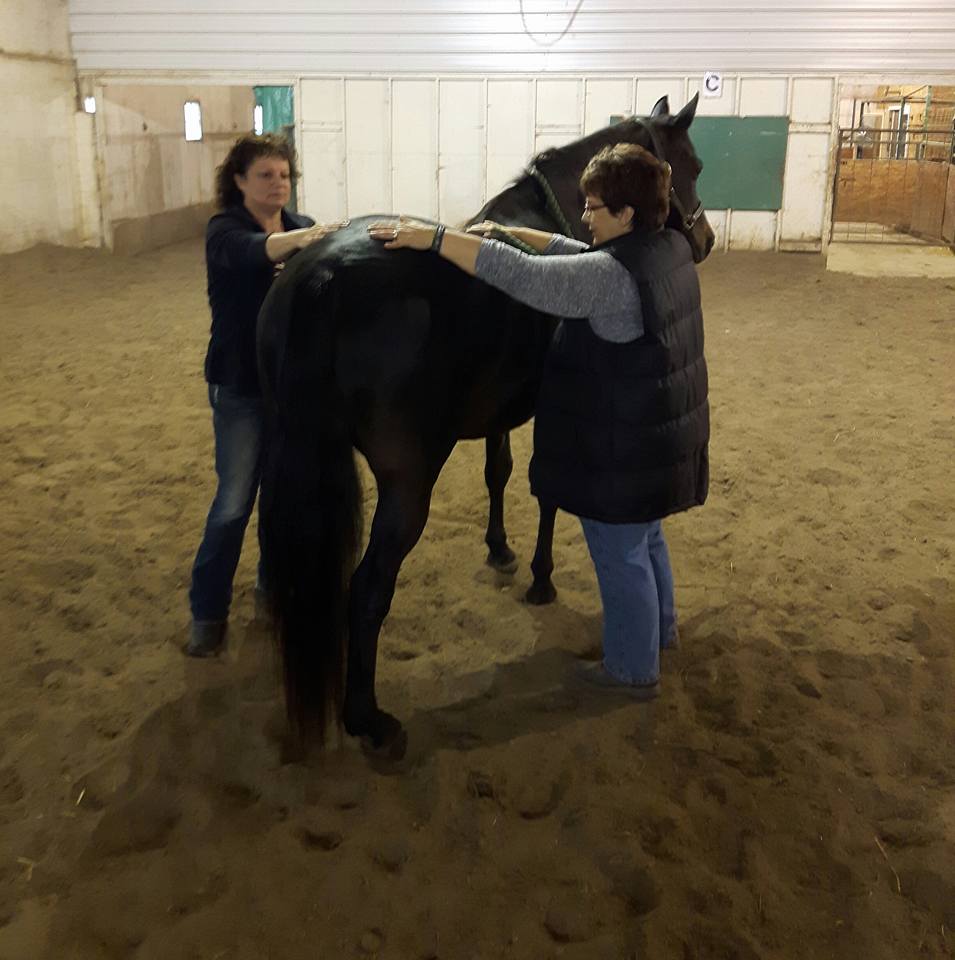 When it comes to our horses health we like to know they're in optimum health, not simply GUESS we're doing things right.
At Roycan's Country Haven we offer two types of sessions for your horses health. In the comfort of our facility (heated barn & arena)
you can book a package of treatments: 4 CranioSacral Therapy treatments for the horses and a bonus CST for yourself or just book one
treatment at a time.
We've also joined up with Suzanne Donley to offer Tandem Equine Sessions which is very powerful treatment with both of us
working on your horse at one time. Upledger Institute Equine CranioSacral therapy is our primary service.
CranioSacral Therapy (CST) is a safe, gentle, and effective manual therapy that works by facilitating the body's own natural
healing powers to remove or lessen the negative effects of stress on the central nervous system (CNS). It works by treating
a physiological system known as the craniosacral system, which houses and protects the CNS (the brain & spinal cord).
CST facilitates a rebalancing of the ANS (autonomic nervous system). CST down regulates the SNS (sympathetic nervous system = flight or fight) and up-
regulates the PSNS (parasympathetic nervous system = rest and digest)
The horse's immune system and endocrine system also receive beneficial rebalancing effects from CST. CST affects any tissue, at any level, including
but not limited to: bone, fascia, dura, muscles, tendons, ligaments, arteries, veins, nerves, blood, lymph, CSF.
Roycan's Country Haven facility is a heated barn and arena.
****Tandem Equine Sessions found on Facebook